The restauration of shoulder mobility implies a sophisticated treatment. The shoulder replacement is always a risky venture, since the surgeon should be a real specialist. It is not easy to define a clinic, to have such operation performed at. The German Medical Group Company will help to find the best clinic for shoulder surgery at European level of quality
Success factors of replacement surgery in Germany
Applying high-quality materials from the best manufacturers
Diagnostic visualization with high resolution and magnetic resonance imaging
Bone density analysis
Detailed patient's health diagnostics
Following modern hygiene requirements that protect you from infections
Computer navigation methods during the surgery, which allow to increase the accuracy of the operation
Total joint replacement: general facts
Hospital stay: about 7 days
Rehab period: 3 weeks (Gilchrist bandage 24/7)
The earliest flight back: 12 days after the operation
Recommended flight back: 2 weeks after the operation
Average price: 18 000 Euro (not including the rehabilitation costs)
Basic indications
arthrosis
infections
traumas and humerus fractures
rheumatic diseases
Moreover, shoulder injuries or joint instability and wearing of the cartilage cover (secondary osteoarthritis) are also among indications for further shoulder restauration or replacement.
The effectiveness of joint replacement
99% of patients are satisfied with the results of shoulder replacement surgeries in Germany.
If muscles and the rotator cuff were not damaged before the surgery, the functions, mobility and bearing strength of the implanted joint remain the same. High qualification of our experienced doctors and their specialization provide all necessary conditions for detailed diagnostics and successful strategies for shoulder joint replacement in Germany.
How soon is it possible to get back to daily activities?
After therapy for strengthening and developing the mobility of the joint implant you can get back to your normal activities, that is in 12-24 weeks. It doesn't mean, however that you have to stay here in clinic for so long. The basic course of rehabilitation last about 2-3 week. Afterwards you get a special training program, which you should follow the following weeks after the shoulder replacement.
Artificial ankylosis of the joint
Similar to other joints a shoulder joint can be stabilized by artificial immobilization (arthrodesis). However, within the growth of shoulder endoprosthesis replacement popularity in Germany, the glenohumeral arthrodesis is considered as less efficient procedure.
Currently shoulder joint arthrodesis can be indicated only in case of neurologic paralysis of rotator cuff. It is also considered as a treatment in case of chronic infections.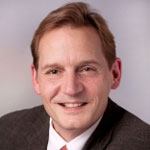 Orthopedy in "Eduardus" center in Germany is represented by "Orthopedy and traumatology center". It combines three specialized clinics that tightly collaborate together. Constant interdisciplinary exchange and wide range of services simplify performing orthopedic surgeries. This clinic is specialized on the shoulder surgery. About 2000 surgeries on joints are performed here every year. Major clinic activity areas include:
Endoprosthesis replacement
Spine orthopedy
Multimodal anesthesia
Shoulder surgery
Lower limb orthopedy and surgery
Pediatric orthopedy
Septic orthopedic surgery
Rheumatology, rheumatic surgery
About 1500 surgeries for total and partial shoulder joint replacement are carried out here annually. Friedrichshafen Clinic in Germany offers the new methods of shoulder endoprosthesis replacement: total replacement, partial replacement, arthroscopic treatment. Due to the computer assisted technique (3-dimensional surgical planning and computer navigation technology), used in Clinic the longevity of total anatomic and reversed shoulder implants increases dramatically.
To get more information about specialized clinic, performing shoulder replacement, please, get in touch with us. We will provide you a detailed consultation about shoulder surgery techniques in Germany. By applying to one of the certified orthopedic centers in Germany you will get the world's best quality of joint therapy.