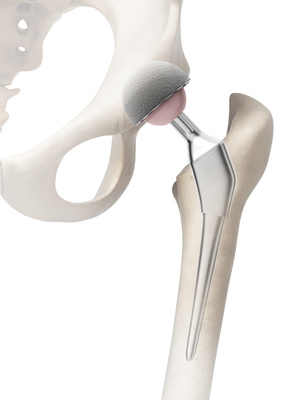 Hip joint surgery is done when conservative therapy is ineffective or in case of emergency. Modern medicine has a wide range of techniques for joint treatment, and high quality rehabilitation methods can help you to return to a life of full value after an intervention.
Surgical treatment of the hip joint is required when bone tissue is severely damaged by progressive diseases of the musculoskeletal system. In this case, joint replacement is necessary.
Before the intervention, additional examination is carried out to study the manifestations of pathology and reduce risk factors. For various types of hip joint surgery, contraindications can be different because they depend not only on general recommendations, but also on systemic factors, such as age, concomitant diseases, blood disorders and the nature of the intervention (primary or secondary).
But in most cases, surgery is not performed if a patient has one or more of the following diseases:
Severe chronic cardiovascular diseases
Cardiac or respiratory failure that can cause problems with anesthesia and other complications
Open form of tuberculosis
Purulent inflammation of the hip joint
Progressive chronic infection in the body
Neurological or mental disorders
Metastatic cancer
Author
: MD PD Axel Baltzer
Published
: 2018-10-09