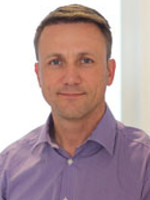 MD Holger Osthus
With more than 20 years of experience in plastic surgery, I offer a wide range of cosmetic surgery for your well-being - from wrinkle treatment to lip enhancement to cosmetic surgery such as eyelid tightening, liposuction and breast augmentation - for a younger, fresher and more natural look.
In a personal consultation, I show you how we can achieve a natural improvement of your appearance together with gentle therapy procedures of cosmetic cosmetic surgery or plastic surgery.
German plastic and aesthetic clinics offer the full spectrum of services for women including breast augmenation.
The reasons for mammary gland increase can be different. Some women want to restore firmness and volume of boobs after breast feeding. Others want to correct asymmetry of mammary glands. Women with small boobs wish to acquire a normal size and décolleté line Prior to breast augmentation operation, a doctor and a patient discuss many questions during an individual consultation. First, the desired size of boobs and the size of implants are defined. All implants used in our clinic have gel filling. Note that German plastic surgery clinics use high-quality prostheses of reliable producers. Besides, a woman is given the Implant Data Form lifetime warranty after the surgery.
The next question concerns implant position. During breast augmentation in Germany, it can be placed either under a mammary gland, or under muscles. The variant depends on the desired result and initial breast size and form.
The final size of breats depends on implant volume. Besides, prosthesis differ by their form: drop-shaped and round ones. Drop-shaped implants make breast look more natural and get bigger on their lower part, and round implants have push-up effect which attracts other women more.
Together with implantation, breast augmentation with patient's own fat can be made. This type of surgery is called lipofilling. Prior to the operation, fat is removed from certain body areas and is transferred to mammary glands. The same way, breast augmentation can be added with face lipofilling for rejuvenation.
Breast augmentation in Germany can be combined with lifting, which can be discussed on an individual consultation. If mammary glands are sagging, mastopexy is performed to reach maximal effect.