Cardiology clinic
Cardiology clinics in Germany offer quick and precise diagnostics of various cardiovascular system disorders, high-quality treatment of cardiologic diseases and complex support during rehab period.
German cardiology centers and clinics offer patients a wide range of services in the area of invasive and non-invasive diagnostics and treatment of cardiovascular diseases.
Invasive diagnostics in cardiology clinic include:
catheter diagnostics of the heart and coronary arteries (coronary angiography), including the determination of endothelial tissue dysfunction;
X-ray examination of aorta and its branches (aortography);
myocardial biopsy;
catheter diagnostics of valvular heart disease and balloon dilatation in case of cardiac valve narrowing
Invasive therapy:
hi-tech catheter interventions (balloon dilatation, standard or drug eluting stent implantation);
rotablation;
transapical aortic valve replacement;
coronary artery bypass surgery (CABG);
electrophysiological examination and treatment of complicated heart rhythm disorders;
pacemaker and defibrillator implantation;
temporary and permanent cardiac pacing with the use of a single, dual- or three-chamber cardiac pacemakers;
heart transplantation.
In German cardiology clinics you will be offered special non-invasive methods of diagnostics, research and treatment of cardiovascular diseases, such as:
virtual coronarography;
ECG (including Holter ECG monitoring, stress ECG, exercise ECG);
echo-cardiography (EchoCG, heart ultrasound scan);
magnetic resonance imaging (MRI) and computer tomography (CT);
orthostatic tests;
blood pressure and pulmonary function determination.
Cardiology clinics in Germany will provide the complex treatment of cardiovascular system, such as coronary angioplasty, intracoronal radiotherapy, internal heart defibrillation, postinfarction rehabilitation.
Cardiology clinics in Germany feature the newest equipment. Highly qualified specialists work in cardiology clinics, and this promotes the implementation of innovational treatment methods. Modern 3D echocardiography made it possible to perform minimally invasive surgeries on a mitral valve. This can be a highly important factor for elderly patients or the patients with co-existing diseases.
Universal Clinical center of Friedrichshafen provides wide range of services for the treatment of cardiac diseases.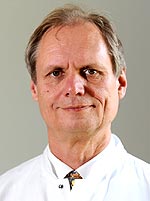 The success of this clinic is built on close cooperation between a patient and medical personnel. The cardiology and angiology department of Friedrichshafen Clinic is headed by the best cardiologists – prof. D. Jäger and R.Schiller. They are specialized in the most complex surgeries: stenting, angioplasty, coronary occlusion treatment, pacemaker implantation, ablation therapy, left heart catheterization. Every year about 277 pacemakers are installed here.
Cardiology clinic in Bad Neustadt.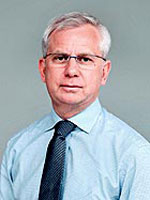 Dr. Kerber has been managing Cardiology Clinic in Bad Neustadt for more than 20 years. Yearly the doctors here perform more than 20,000 of echocardiographic researches, about 15,000 angioplasty surgeries, 300 pacemaker installations.
Clinical center of Schwarzwald-Baar
The invasive therapy center is headed by a prof. Deneke, Dr.scient.med. He is a practicing surgeon of global renown, a member of numerous cardiology communities in Germany and EU.
Clinical center of Schwarzwald-Baar is located in Villingen Schwenningen (southern Germany) features high-tech cardiology clinic with the best cardiologists. The specialization of this center includes the treatment of coronary heart diseases, heart arrhythmia, valvular heart disease, cardiac muscle diseases, pacemaker installation, bypass surgery, stenting. In 2012 this cardiology clinic was included into the list of the best cardiology clinics in Germany according to "Focus" magazine.
Diakonie Teaching Hospital
This innovational cardiology clinic is located in Mannheim. Highly qualified team of specialists includes the best German cardiologists. The cardiology department was found in 2013 as a part of internal medicine center. The cardiology clinic is headed by an expert in cardiology, Dr. A.Farazin. This center offers all modern methods of invasive catheter diagnostics and therapy of heart diseases, standard surgeries on coronary vessels, stenting, revascularization of obstructed vessels, etc.
Cardiology center of Diakonie clinic features powerful technical base for the treatment of cardiovascular diseases. Thanks to a strong cooperation with visceral and general surgery departments, the best cardiologists are capable of implanting different pacers.
GKH Clinical center of Bonn
In 2012 Dr. Luciano Pizzuli, the head of cardiology center in this clinic, was included into the list of the "best cardiologists of Germany" according to Focus magazine. More than 3,800 patients get the best treatment in the medical center in Bonn. The specialization of center includes inborn and acquired valvular disease, heart failure, cardiac valve diseases, degenerative diseases of an aortic valve, stenting, balloon dilatation, pacemaker implantation.
If you faced the need of cardiovascular pathologies diagnostics and treatment, it is better to trust your health into the hands of best German specialists. German Medical Group will do its best to make your treatment in Germany maximally comfortable.